I know, this is lame.
I don't have official nursery updates, so I'm just giving you tiny little peeks of a few things to tide you (and me) over.
But hear me out – our lives have been crazy lately. Between throwing my back out, me getting sick, Corey getting sick, serious illnesses in the family, visiting family members with said illnesses, and family reunions, there has just been absolutely no time for things to get done.
And I promised myself I wouldn't force projects for the blog anymore, so that means that sometimes there just won't be things to share. But enough explaining myself (you don't really care all that much, do you?) – I feel the need to prove to you that things have actually been happening in the nursery and I'm not just making it up like some pretend boyfriend who lives in another town but no one ever actually has met.
So, let's do this.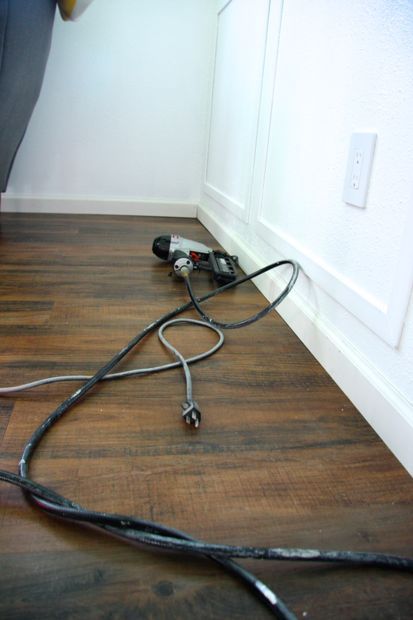 Baseboards are partially installed! There was a roadblock when we got to installing them around the built-in bookcases, so it has taken a bit longer than we anticipated. We still need to finish them around the bookcases, install cove moulding, and caulk/paint the whole shebang, but it's looking slightly more finished and that makes me happy.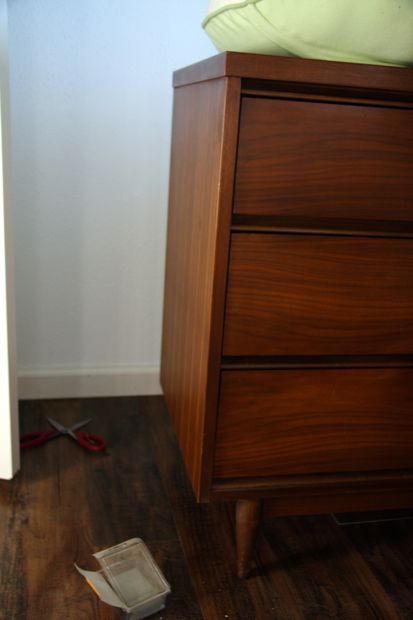 You haven't seen any of the furniture for the room yet, but we've actually purchased all of the major pieces, so that's exciting. I never got a chance to share it before we shoved it all into the middle of the room to do baseboards, so you'll have to settle for a peek.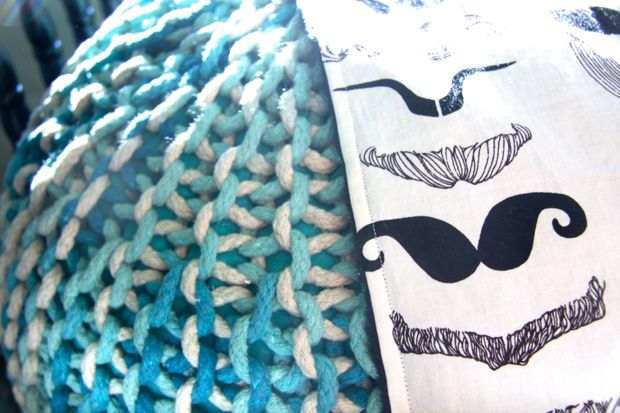 A few of the finishing touches…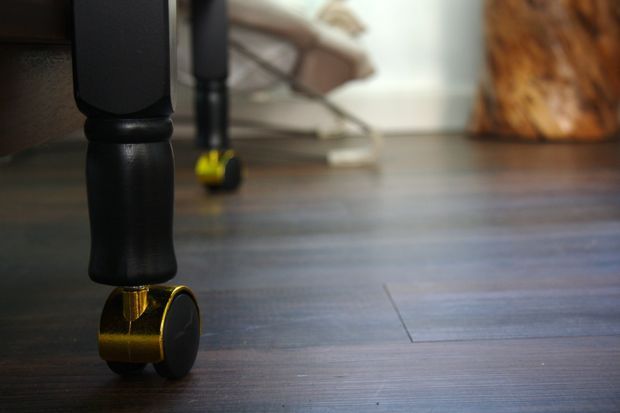 And finally, a peek at the crib. Black + gold + casters = one very happy me.
So that's where we're at right now – some half-finished baseboards and a ton of furniture shoved into the middle of the room.
Good thing we've got a few months left.
What projects do you have half-finished in your house right now?
Like this post? You might also like...