Corey and I have had a tradition of yearly scrapbooks since we first started dating eight years ago. I made our first scrapbook for his 17th birthday, and I have made one every year since then.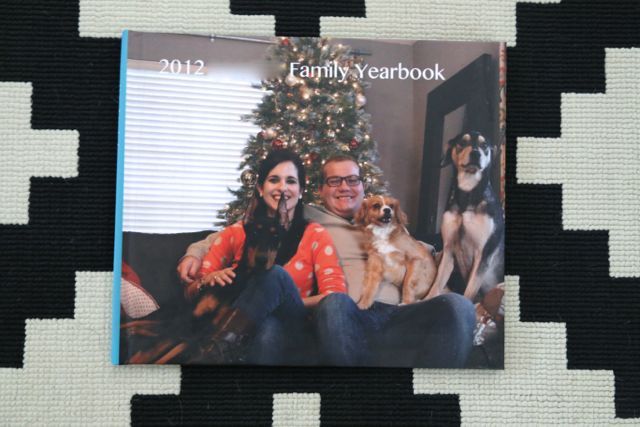 (2012's book!)
I used to make actual old-school scrapbooks, but to be honest I'm not the best scrapbooker. Actually, I'm pretty awful at it. So in the last few years, I gave up on that and started to have photo books printed through Blurb instead – and it was the best decision ever! Last year I finally landed on a good format for the books and started making them a little more "official" and I love how they have turned out. They're so much easier to store than the big, bulky scrapbooks I used to make, and we're a lot more likely to keep them on display (and flip through them on occasion!) when they're nice and small.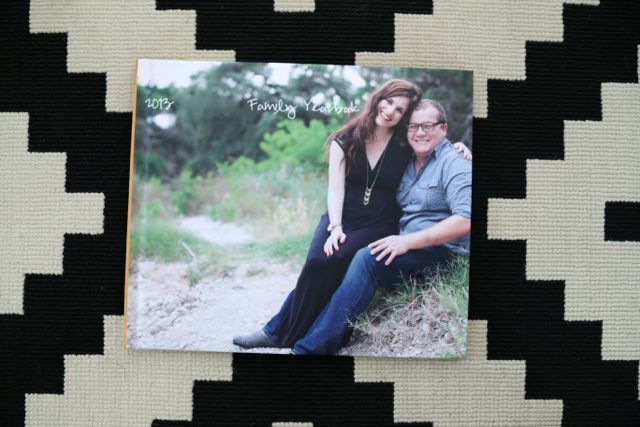 We just got our 2013 book a couple of weeks ago, and it was so fun to look through the year. Putting these books together always reminds me of how I don't take enough pictures, though. I'm trying really hard to be better about it this year, and while I've taken about 11 million photos of Jackson over the last four months, I still don't feel like I've been awesome about taking other pictures. I'm determined that when I'm putting 2014's book together in January I'll have plenty of photos to choose from!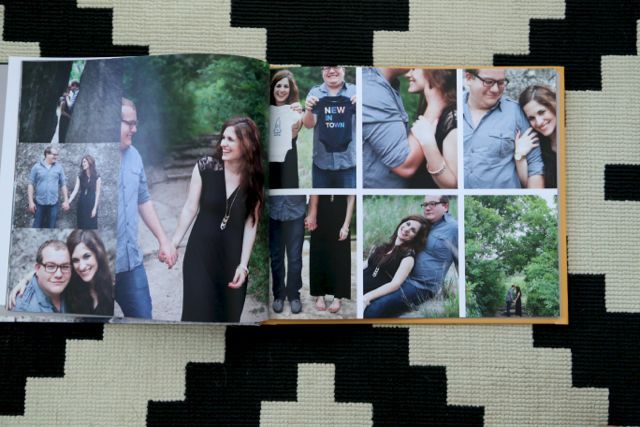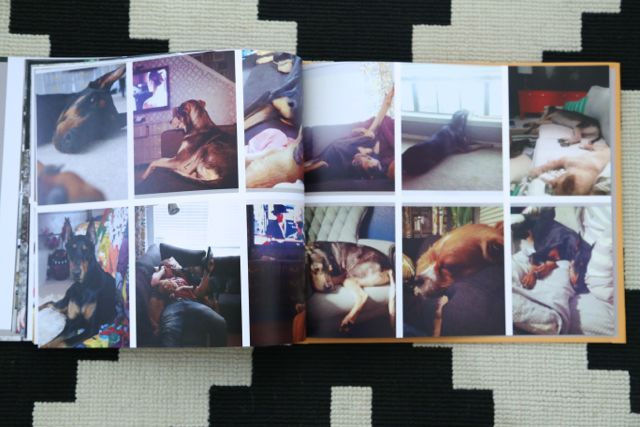 One of my favorite features of these books is the very end – I do a two-page spread of what our house looked like at the end of that year. It's fun to see how it has changed, and I like having this little record of what it looks like each year!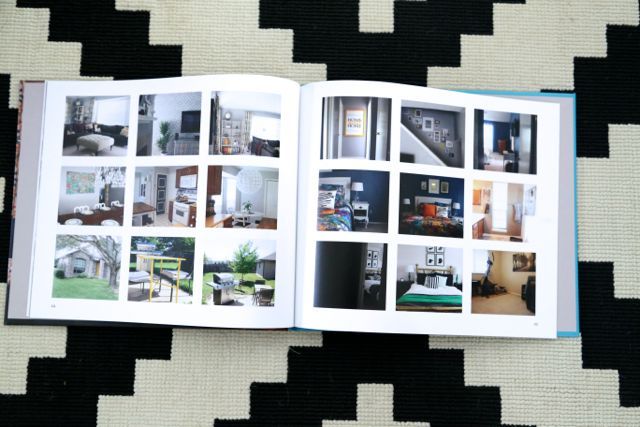 (2012)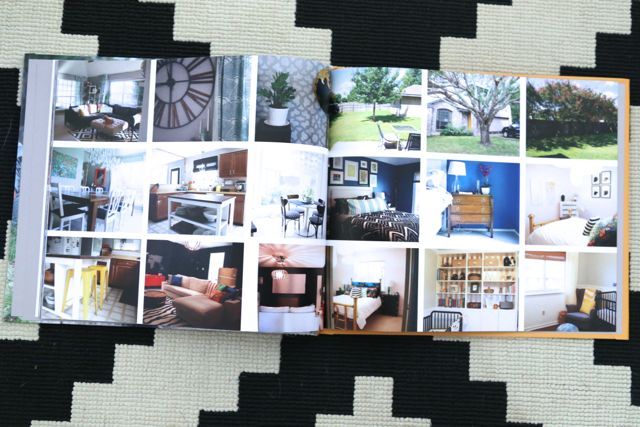 (2013)
This year we also had a second book to order – my pregnancy scrapbook! I was really good about taking photos each week (I only missed one week) and documenting how things were changing and what I was feeling, so I wanted to make sure we had a book printed with all of my weekly updates. It took forever to put it together, but it was so worth it!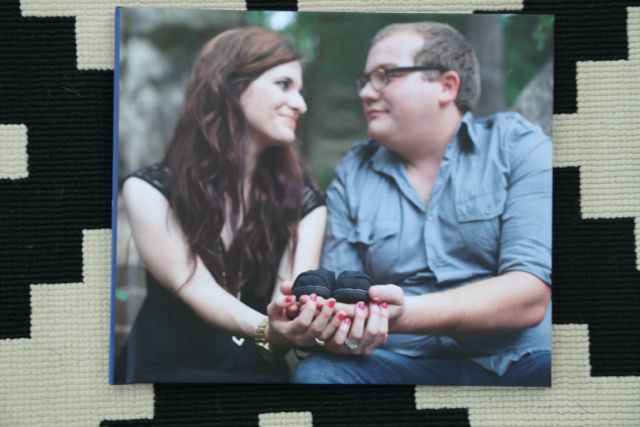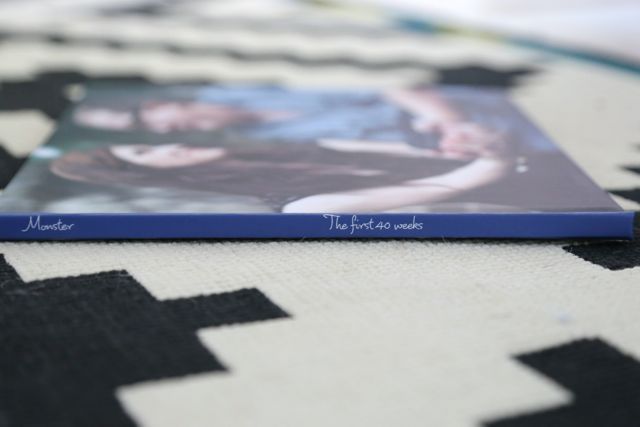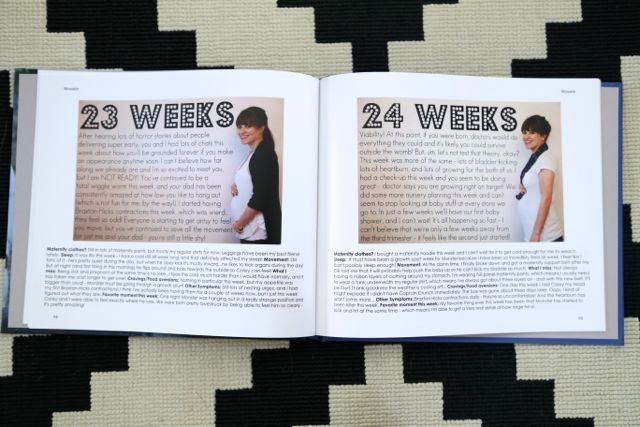 I'm currently working on a one-year book for Jackson with all of the weekly photos we've been taking of him. I've been trying to update it as we go with the pictures I take each week so that it'll be easy to just order it at the end of the year rather than trying to put it all together at once. It's going to be a big book, but it'll be another good one to have…I'm of the mindset that you can never have too many photo books!
(A sneak peek at Jack's book!)
How do you record your memories? Anyone else do photo books? What about regular scrapbooks? I wish I was good at making those!
(The Blurb link above is an affiliate link, meaning if you follow it and purchase something I will get a small cut. I didn't get any of these books for free or on a discount – I just really, really love Blurb and their products!)
Like this post? You might also like...