So, this seems like a very unpopular opinion around this time of year, but…I'm so not a fan of Halloween.
I know. I'm ridiculous.
But seriously…I just don't love it. I've never enjoyed dressing up, the dogs go crazy when people ring the doorbell, and we're just close enough to December that I always feel like I'd rather just focus my energy on obsessing over Christmas.
So, yeah. Halloween isn't my thing.
But now that Corey and I own a home and are settling in, we want to start coming up with traditions and ways to enjoy every holiday, especially the "bigger" ones – Halloween included. Last year we started a fun new tradition, and I think it'll probably stick – it was fun enough to make me enjoy the night, but it didn't require any effort at all, which always makes me happy. We got the idea for our little tradition from my friend Sandi, and it definitely makes Halloween feel just a little bit more special.
We ordered Chinese food…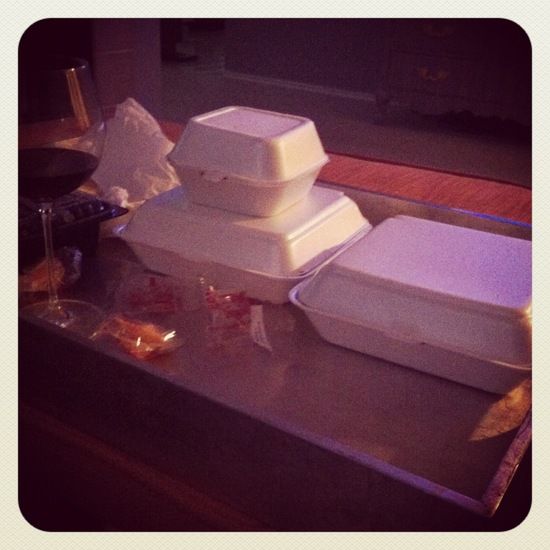 Prepped a giant bowl of candy…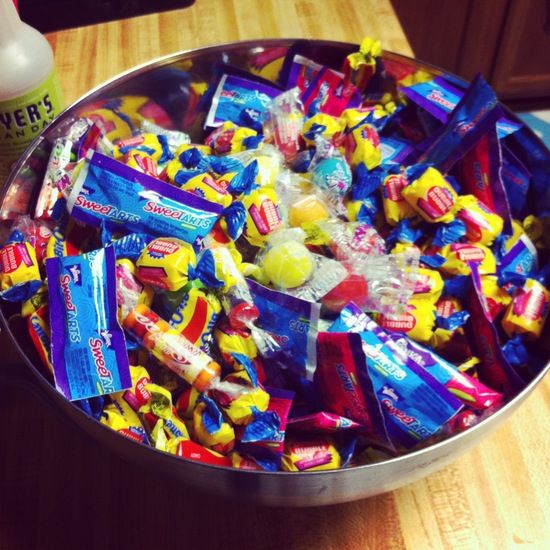 And put on a scary movie (last year our movie of choice was The Shining – also known as the most amazing horror movie of all time).
We didn't actually pay much attention to the movie – with the constant doorbell ringing, it was almost impossible. But we sat on the couch, sipped on wine, and talked and laughed while the movie played in the background. It was the perfect way to spend our evening, and I kind of can't wait to do it again. It's a simple little tradition, and it's something that we really could do on any random night, but something about it being on Halloween turns it into something fun and special.
Do you have any Halloween traditions? Any other weirdos out there don't like Halloween either?
Like this post? You might also like...