This past weekend we had my sister and her family over to make gingerbread houses – it's something I always used to do as a kid, and I love doing them! When I was younger, there weren't any kits or easy ways to do this – we would just buy graham crackers and build our houses from scratch – it was tough, frustrating, and our houses always looked ridiculous. Now? All you have to do is go to the store and grab one of these guys and you're good to go!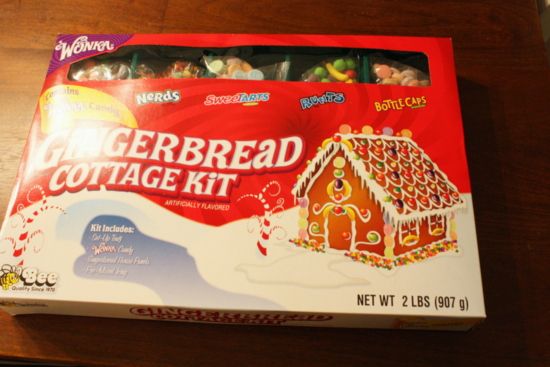 This was my first time using one of these kits, and it was so ridiculously easy. Definitely my new favorite way to make gingerbread houses! In less than 5 minutes our kit went from a box of pieces to a completed house ready to be decorated. It was fabulous.
Corey and I did our house together, and each of my nieces made one – it was so much fun to hang out with everyone and decorate our houses (and, you know, get on a total sugar high from all of the snacking on broken pieces!) and I definitely think we need to make this a yearly tradition. Our houses turned our pretty cute too – I was impressed with how good of a job the girls did!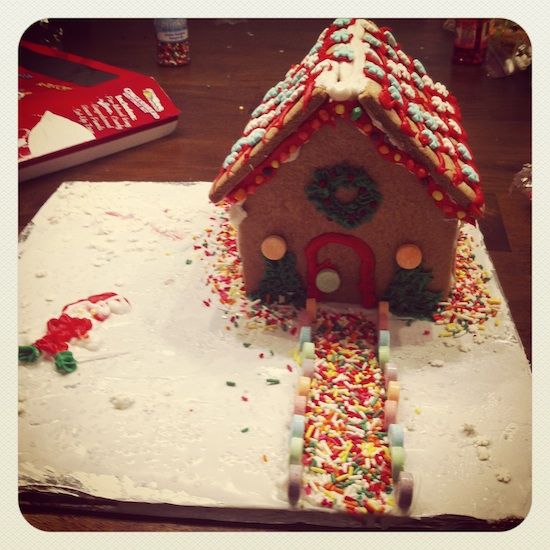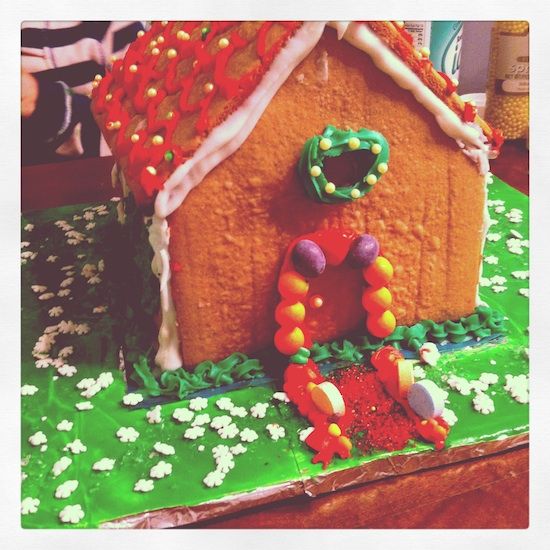 And, of course, here's mine and Corey's house: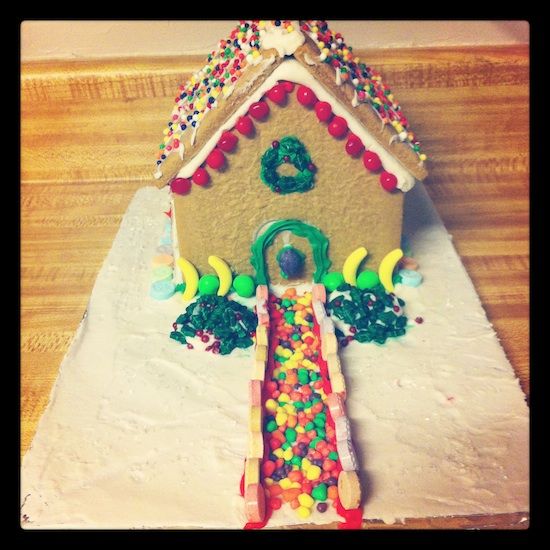 I made a crack on Instagram about how the poop-shaped bushes in the front yard weren't my doing, and, of course, a friend had to point out that my fruit decorations on the front of the house are rather, um, phallic. Oops? The rest of the house is pretty cute, though!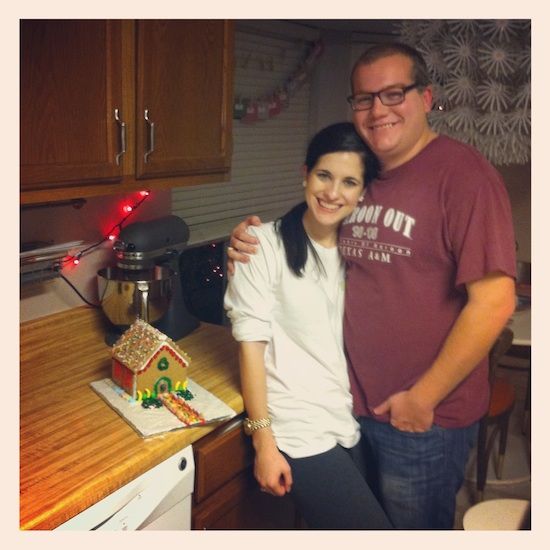 This was a seriously fun and relaxing way to spend our Friday night, and I'm so glad we managed to squeeze it in amidst all of the other holiday craziness!
Have you ever made a gingerbread house? Anyone else tried these kits? I'm in love!
Like this post? You might also like...