I love (LOVE!) wrapping Christmas gifts. It's so fun to watch the tree fill up, and I'm big on finding cute, coordinating wrapping paper each year. This year, Corey and I were super excited about all of the faux bois wrapping paper out there, as well as how easy it was to find kraft wrapping paper – we love the slightly rustic look, and we knew it would pair well with the red ribbon and glittery accents we had for our wrapping paper.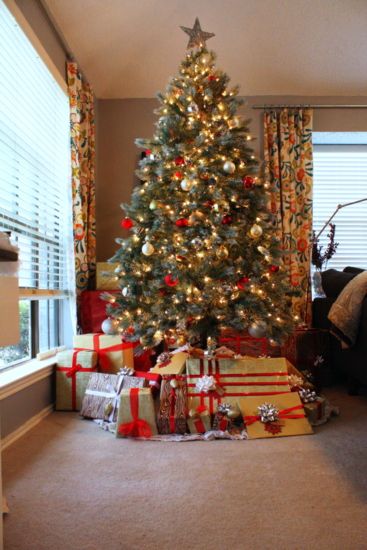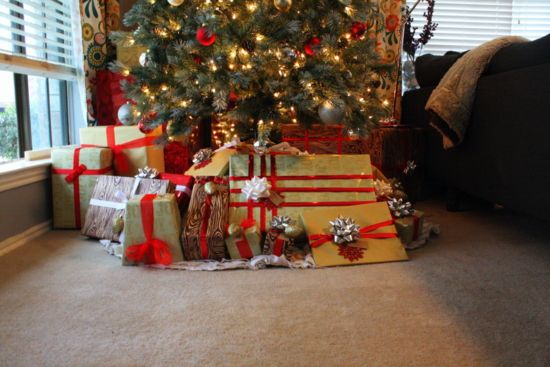 I loooooove it. We had a lot of fun with our wrapping this year – there's some ribbon and a bow on almost every single gift, and we found some adorable pinecone accessories at Target for a whopping $0.50 each!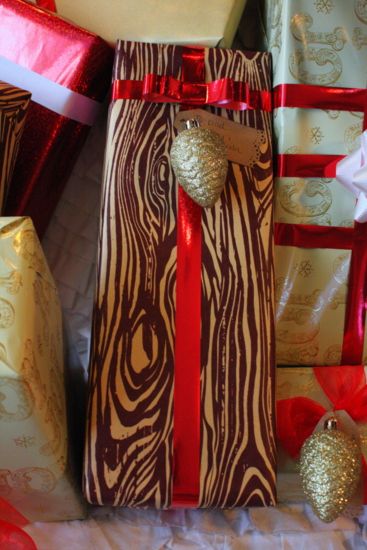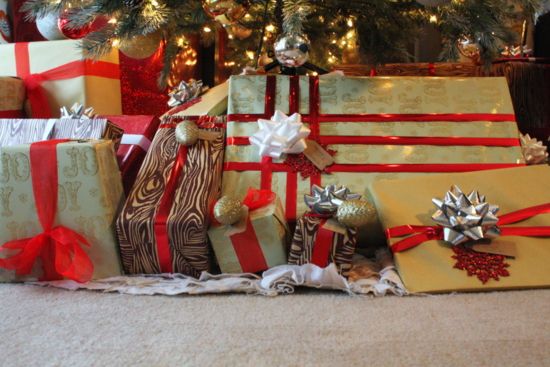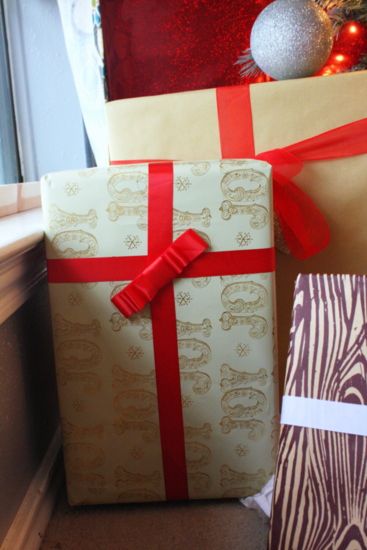 I wanted to make our own gift tags this year, but I forgot to plan ahead and had no idea where to start when it was time to wrap gifts. I was pretty low on craft supplies, so I just grabbed some kraft paper envelopes we had leftover from our wedding and a cute Martha Stewart decorate paper punch I had – Corey made me a tag template and all that was left to do was cut 'em out and write the names on them. Easy, quick, and cute!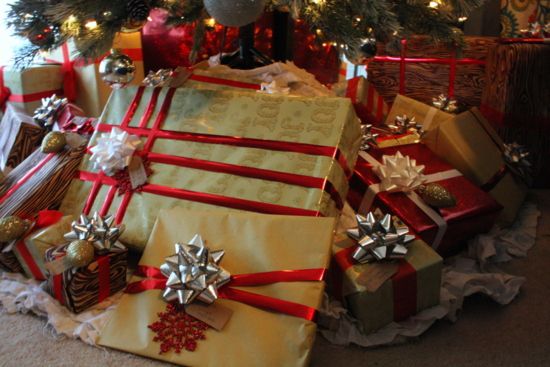 I love how the coordinated paper looks – the red sparkly paper is such a fun pop, and although I was originally kind of worried about how the brown faux bois paper would blend in, I think it's my favorite of them all! I know wrapped gifts don't necessarily make for the most exciting thing to share, but I've gotta say I'm pretty dang excited about how these turned out! And now, at least, our tree doesn't look all sad and lonely – and the presents have the added benefit of keeping the dogs from chasing one another around the tree (which was a favorite activity last week)!
Anyone else passionate about gift wrapping? I can't be the only one!
Like this post? You might also like...