Another week of advent activities down, another week closer to Christmas! I'm so excited about Christmas, but I have to admit it's so sad how quickly it's flying by! I used to always hardly be able to wait for Christmas, but now I'm kind of wishing it would slow down so I could enjoy it a little more!
Let's jump right into what we did this week, shall we?
December 6: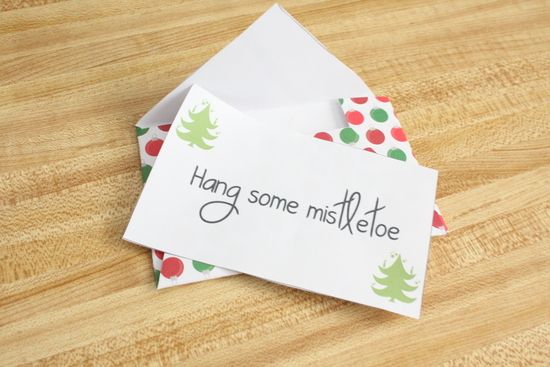 So, I'll be honest – we didn't do this. We had both had a pretty rough day at work and I didn't think this through very well – we had no idea where to find mistletoe! Instead, we shared a really nice kiss and called it a day. We did glance around the next time we were out and about to see if we could find any, but we never did. I felt guilty at first, but then I remembered that the whole point of this activity advent is to enjoy ourselves, not to stress out over whether or not we complete it. So, no guilt allowed!
December 7: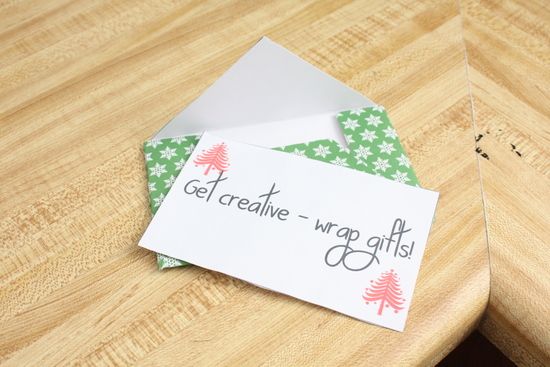 I've already shared more detail on this, but it was an absolute blast. I adore wrapping gifts, and it's always so fun to see how creative I can get with it. Our tree was looking pretty sad without any gifts underneath it, and it's so nice to finally have a little present stockpile!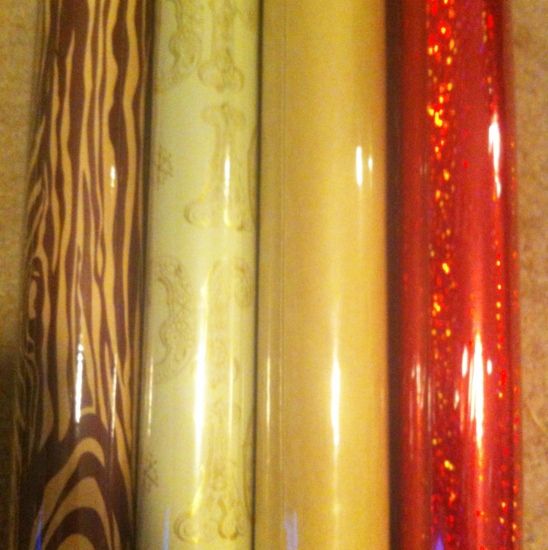 December 8: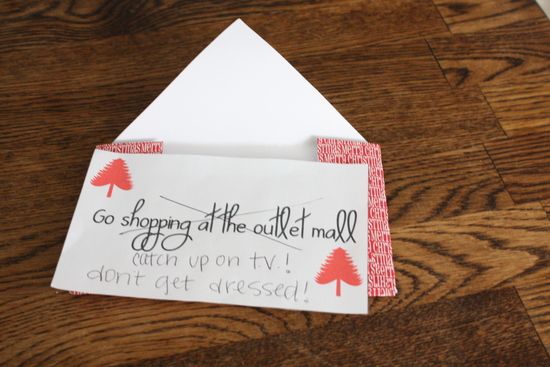 Um, we cheated a bit here, as you can see. We had originally planned on heading to a really big outlet mall outside of Austin to finish up our Christmas shopping, but we were already almost done at this point and really didn't want to spend an entire day out of the house. So instead, we plopped down on the couch and worked on cleaning out our DVR. It was so relaxing – Corey and Hadley even squeezed a nap in!
December 9: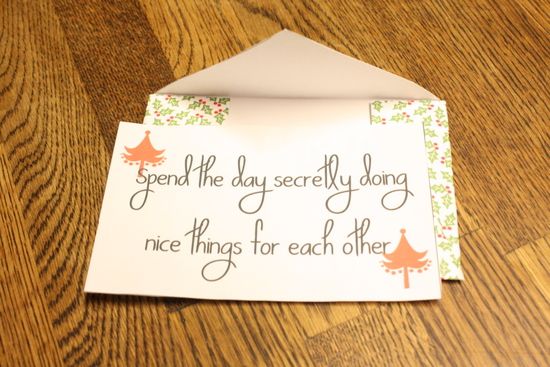 This was a very simple one that I personally enjoyed a lot. It was nice to spend the day focused on ways we could be nice to one another, and it reminded me how good it feels to surprise one another with random acts of kindness. Corey vacuumed the house for me, I agreed to lunch at his favorite fried chicken place (even though I'm not a huge fried chicken fan), and we just spent the day trying to be a bit more gracious and nice to one another – I loved it! We also did quite a bit of relaxing and watching television again, which was awesome!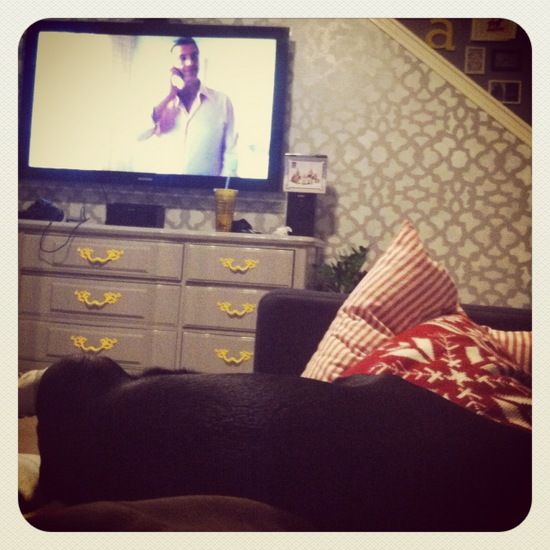 December 10: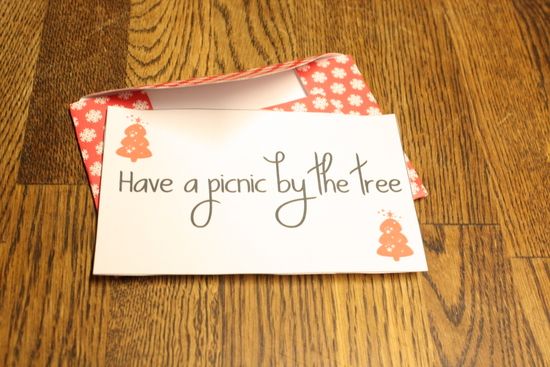 This was fabulous. We plopped down on the floor in front of the Christmas tree, lit a fire, and enjoyed ourselves. We had to shoo off a curious puppy a few times (she still hasn't learned that we will not feed her!), but it was so nice to sit and really focus on one another. For some reason sitting in a new place sparked more conversation that it would have if we were just in the dining room, and it definitely felt like we were doing something special. I think this will have to be something we do every year!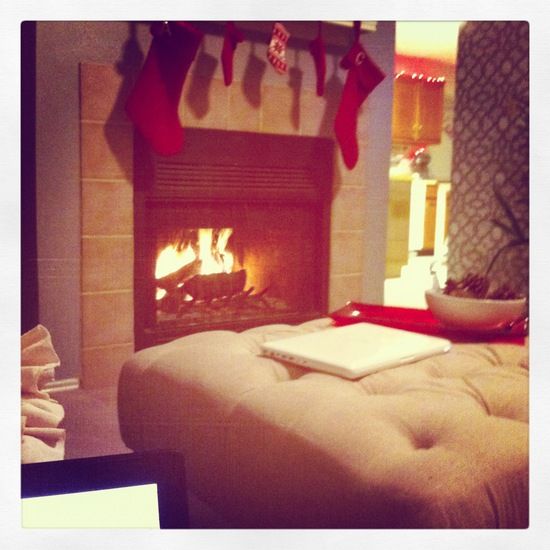 December 11: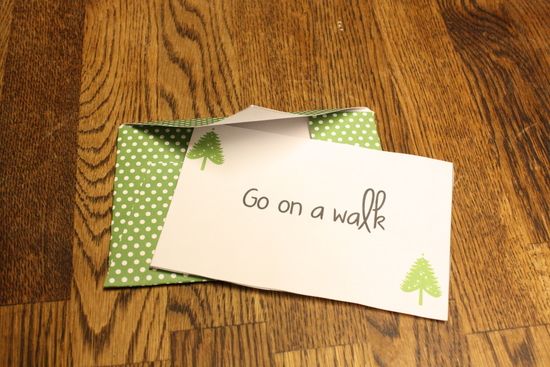 Sigh. Another one we didn't accomplish! In our defense, when I originally made our advent calendar and put it all together, Corey hadn't been offered his new job yet – so we were still getting home from work at the same time. Now, however, he gets home about an hour after I do and it's getting dark by the time he pulls in the driveway. Once we had finished dinner and were ready to go on a walk, it was completely dark outside and we were warm and cozy inside with another fire. So, instead, we spent the night grading papers together and enjoying our second fire of the week and some wine. Romantic?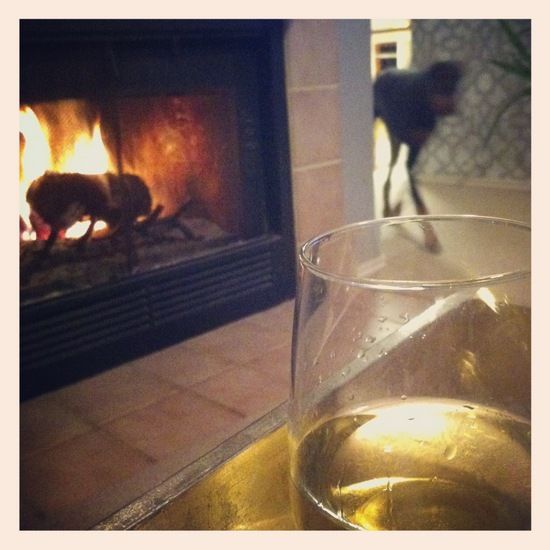 December 12: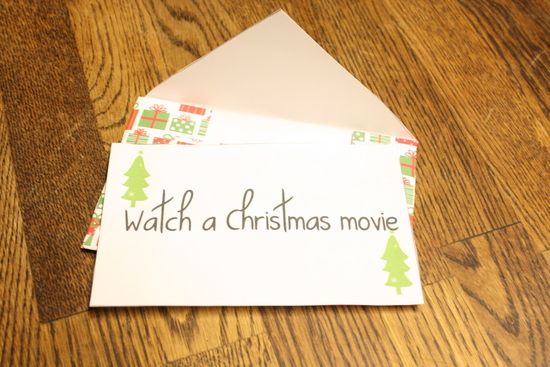 We totally needed this one yesterday. We both had an insane day, got home super late from work, and were completely exhausted. So we ate dinner, climbed into bed, and found a good Christmas movie on Netflix. It was so relaxing, and it was definitely a good night for us to do this.
And that's what our advent activities looked like this week! I'm excited to see what's in store for us over the next week, and I can't believe how quickly we're running out of envelopes on our advent calendar! I vote next year we start the Christmas season earlier so I can enjoy it longer!
Anyone else doing some fun Christmas activities this week?
Like this post? You might also like...